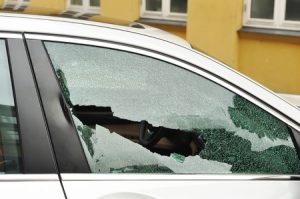 Auto Glass Repair in Algonac, MI
Eco Auto Glass Solutions has been providing quick, reliable auto glass repair services in Algonac, MI for more than 20 years now. If you have a crack in your windshield, no matter how big or small, contact us today to inquire about our repair and replacement services. A small chip can quickly turn into a large crack if enough stress is applied, and the last thing you want to do is put others in danger if this happens while the vehicle is in motion.
Windshield Replacement
A fractured windshield can make your vehicle unsafe to drive due to lack of visibility and risk of injury if the damage worsens. Rather than taking a chance and assuming you have time to get it fixed, call Eco Auto Glass Solutions for windshield replacement in Algonac, MI as soon as possible. In a matter of just an hour or two, a skilled technician from Eco Auto Glass Solutions can remove your old windshield off and use top-quality OE products to replace it.
Windshield Repair
Those with minimal damage done to their windshield might not have to do a complete replacement to keep their windshield intact and themselves safe. If you only have a small chip in your windshield, Eco Auto Glass Solutions can help you schedule an appointment for windshield repair in Algonac, MI. You can either bring your vehicle to our shop or have us come directly to your location for on-the-spot repairs. Thanks to our same-day and next-day mobile repair services, you won't have to be without your vehicle for long.
Rather than turning a blind eye to the damage your windshield has sustained, contact Eco Auto Glass Solutions and allow us to provide you with auto glass repairs and windshield replacements in Algonac, MI. Call 810-388-4371 today to find out more about our windshield repair and replacement options.