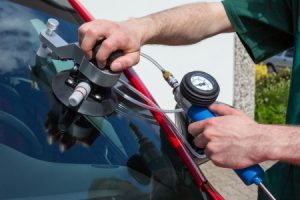 Auto Glass Repair in Capac, Michigan
The chip or crack that you have in your windshield is, unfortunately, not going to magically disappear anytime soon. In fact, if you continue to ignore the damage and enough stress is applied due to extreme weather temperatures or surprise speed bumps, it may grow larger. Eco Auto Glass Solutions can help you prevent any additional damage to your windshield by providing you with auto glass repair services in Capac, MI. We have been helping vehicle owners in the area with their windshield replacement and repair needs for more than 20 years now and can even work with your insurance company to keep your costs to a minimum.
Windshield Replacement
If you have a large crack in your windshield, it should be a big cause for concern. A large crack could end up shattering your windshield over time and causing serious injury to you or your passengers. That's why Eco Auto Glass Solutions encourages drivers to schedule a windshield replacement in Capac, MI as soon as possible after the damage is done. When you call on us, a skilled technician from Eco Auto Glass Solutions will utilize the best OE products to remove your old windshield and replace it with a new one. Due to the experience and skill level of our employees, we can usually have all of this taken care of in a matter of a couple of hours, getting you back on the road quickly and safely. We are certified and insured.
Windshield Repair
While large cracks in windshields almost always call for immediate windshield replacement, small chips can be fixed with our windshield repair services offered in Capac, MI. Within a matter of 30 minutes to an hour, Eco Auto Glass Solutions can repair your windshield and make sure the damage is properly maintained. Don't have time to make it down to our shop? That's no problem. Simply inquire about our mobile windshield repair services and we will send a technician to your home or office for your convenience.
Is your windshield currently chipped or cracked? Stop avoiding the problem and contact Eco Auto Glass Solutions at 810-388-4371 for assistance. We'll schedule an appointment for you at our shop or make our way to your home or business to fix your windshield on the spot.