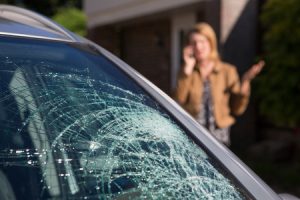 Auto Glass Repair in East China Township, Michigan
Is your vehicle in need of auto glass repair in East China Township, Michigan? You could be putting yourself, your passengers, and others at risk if you drive with cracked or otherwise damaged auto glass. Fortunately, the experts at Eco Auto Glass Solutions can take care of all your auto glass repair needs and get you back on the road in no time. Not only do we have the experience it takes to make quick, high-quality repairs, but we also offer the best prices in town and the added convenience of mobile windshield repair for those who are unable to drive to us, we'll bring the shop to your location at no extra charge!
Windshield Replacement
If damage to your windshield is significant enough to have caused a large crack, it's important to have the professionals at Eco Auto Glass Solutions replace it as soon as possible. Our skilled technicians know that you're busy and don't have the time to be without your vehicle for an extended period of time. That's why we do everything we can to ensure our windshield replacement services are done quickly and correctly using the best OE products available. Depending on the make and model, we can typically have your old windshield removed and replaced with a new one in one hour.
Windshield Repair
In some cases, a damaged windshield does not mean that it needs to be replaced entirely. Eco Auto Glass Solutions can evaluate your windshield and determine if windshield repair may be a more viable option. If so, we can bring everything to you with our mobile windshield repair service in East China Township, MI. Just let us know where your vehicle will be during the time of your appointment and one of our technicians will make their way to you. We'll even work with your insurance company to see if they'll cover the cost of your mobile windshield repair and waive $100 from your deductible.
If you're in need of auto glass repair or replacement in East China Township, Michigan, call Eco Auto Glass Solutions at 810-388-4371 today to learn more about our same-day and next-day windshield replacement and repair services.